When you're running a busy food service operation, you shouldn't have to spend time worrying about clogged drain lines, odors, or expensive sewer back-ups. Rupert Disposal will empty your restaurant grease trap regularly to keep it operating smoothly.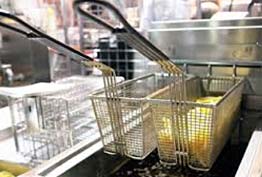 Grease – A Big Problem For Our Sewers!
When fats, oils and grease from food and cooking get put down the drain it can plug drain lines and eventually clog our sewers. Grease build-up in sewers causes them to overflow, potentially damaging businesses, homes and the environment. Grease traps must be properly maintained!
When Should Your Grease Traps Be Pumped Out?
Grease Traps should be pumped out every 90 days or when fats, oils and solids are more than 25% of the total liquid.
Call Rupert Disposal to schedule your grease traps today!