Our Company
Rupert Disposal is a full service, non- hazardous waste company providing collection and disposal services for commercial, industrial and residential customers, serving Prince Rupert, Terrace and Kitimat. Our core business consists of managing commercial and industrial waste, cardboard, wood & steel recycling, wastewater services, portable toilet and washroom trailer rentals, water delivery, storage container rentals and fence rentals.
The company was founded in 1998. Rupert Disposal is a family owned business locally owned and operated. The owners and staff all live in Prince Rupert and Port Edward and contribute to the community with volunteer efforts, sponsorships, donations and taxes.
If you're looking for reliable personalized disposal, recycling or other environmental services from a local company, contact the professionals at Rupert Disposal today.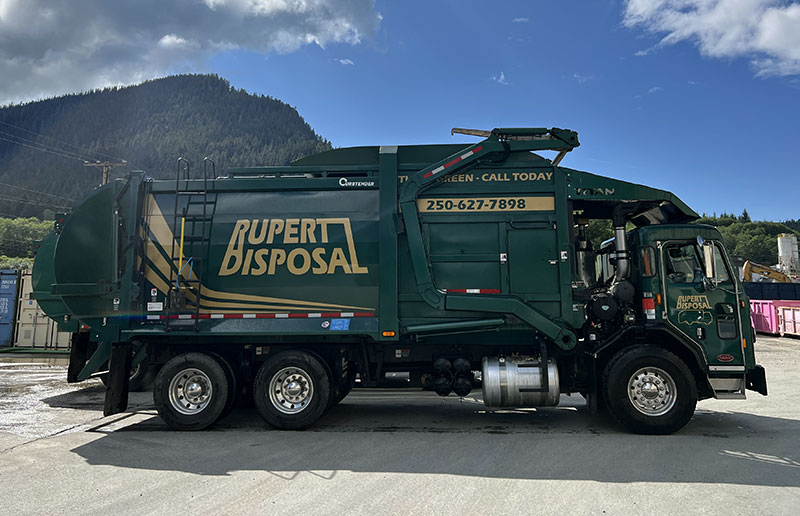 Community
Rupert Disposal has made a difference in Prince Rupert and surrounding communities since 1998. We believe it is vital to give back through a variety of ways including employee volunteering, sponsorships and donation of services. Below you will find examples of our community support and how we give back!
Aboriginal Day
Prince Rupert Minor Softball
Prince Rupert Youth Soccer
Prince Rupert Minor Hockey
Prince Rupert Special Events Society
Salvation Army
Rupert Rampage
B.C. Annual Dance Competition
Graduating Classes
The Ride to Conquer Cancer
Shames Mountain Ski Resort
Rupert Rubbish Round Up
North Coast Minor Baseball
Prince Rupert Curling Club
Kaien Island Slow Pitch
McHappy Day
Prince Rupert Golf Club
Relay For Life
Friendship House Annual Block Party
Port Edward Special Events