Roll Off Containers
Roll off containers (open top) are exactly that. They are rolled off the truck onto the site. Our roll off containers have a back door so containers can be loaded from the top, sides, or walked in through the back door. Please note, our roll offs have rollers HOWEVER if you have a nice driveway, we highly recommend the customer places plywood down to avoid damage.
Sealed containers available for contaminated refuse.
We have roll off containers with lids.
We provide a "one container does all service" to save you time and money. Roll off containers are commonly used in constructions sites, demolition sites, and at residential homes for repairs, renovations, roofs, yard clean up, and demolition. These containers range from 12 to 40 cubic yards. They are used for sites that generate a high volume of trash.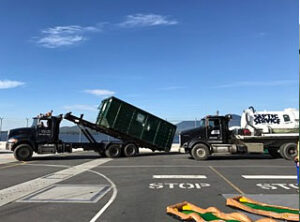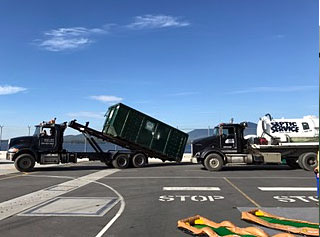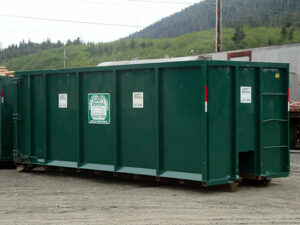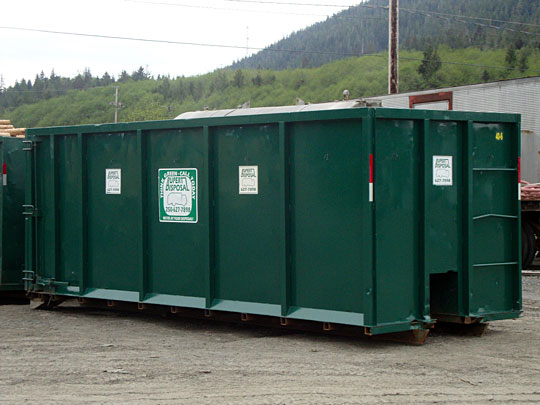 Roll Off Container Sizes
| YARDS | SIZE | MAX. CAPACITY |
| --- | --- | --- |
| 12 | L 12.6' x W 8' x H 4.3' | 5.5 metric tons |
| 20 | L 18.6' x W 8' x H 4.8' | 5.5 metric tons |
| 30 | L 20' x W 8' x H 6.8' | 5.5 metric tons |
| 20 | L 20.6' x W 8' x H 7.8' | 5.5 metric tons |